Beautiful location on the lake
On the north shore pedestrian promenade
The pedestrian promenade on the north shore of Lake Klopeiner See is a popular starting point for romantic walks or sporting runs around the lake. A few minutes walk from our houses you will find restaurants, ice cream parlours and cafes, bike rental, bakery, mini golf and much more.
Our Bed and Breakfast is located directly on the promenade opposite our beach and the Apartment House is only slightly further north, about 2 minutes walk away (approx. 160m). Thus you can enjoy a carefree holiday without a car with us. Our newly built LAKE HOUSE on our beach with many amenities (panorama sauna, relaxation room, roof terrace and much more) will also inspire you.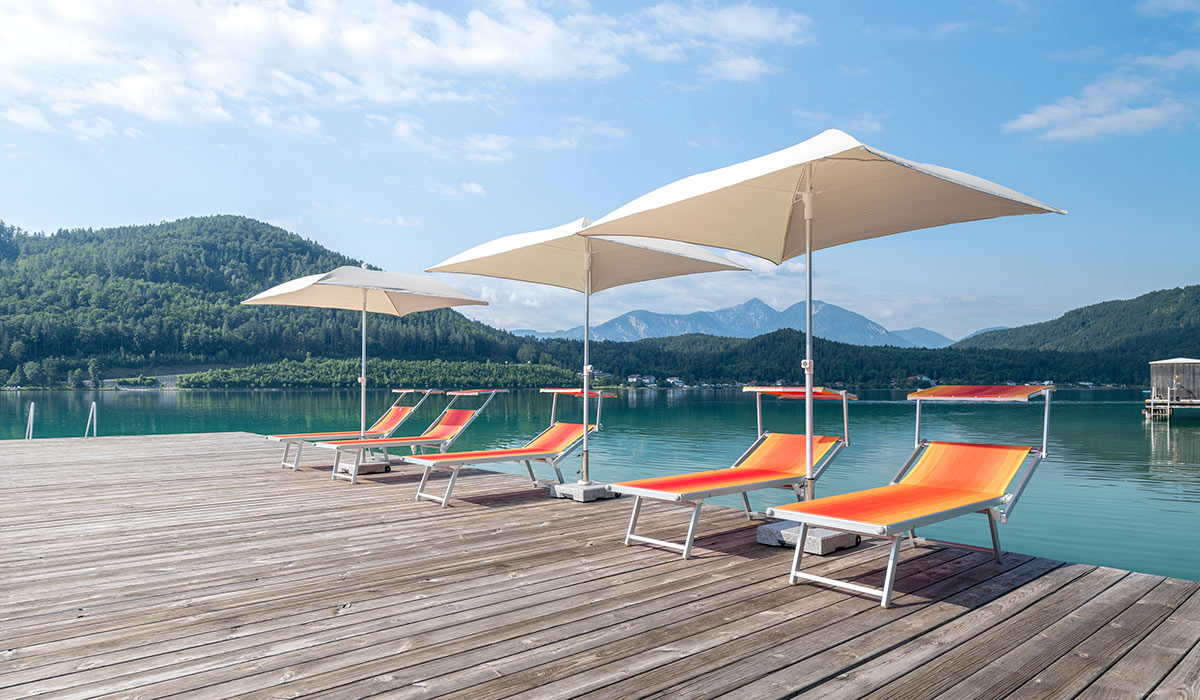 "If you reach the shore in a few steps in the morning and immerse yourself in the crystal clear water of the lake... then it's pure holiday quality."
- Kristan Klopeiner See -